3 Ways to Maximize the Use of UCaaS Solutions
This article was published on September 20, 2021
Every business wants to derive the most value it can from the tools it uses. It's a law of basic financial responsibility and a well-known way to keep a workforce adaptable. And in this day and age, communication tools are a natural point of focus for any business doing a little optimization.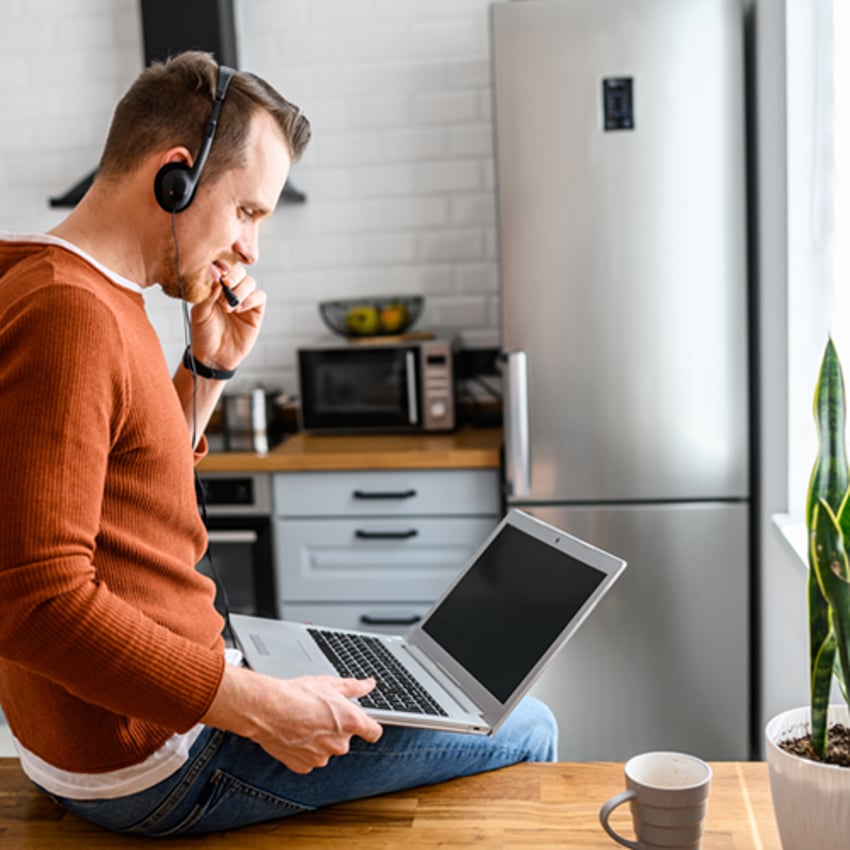 Because they provide a backbone and framework for many crucial operations, unified communications as a service (UCaaS) offers particularly strong value realization for relatively little adjustment. If you're looking for ways to glean better benefits from UCaaS solutions in an existing setup — or wish to maximize usage on a new system — consider the following ideas and the ways you may be able to integrate them with your own planning.
1. Shadow IT and UCaaS Solutions Inspire Innovation
Call it shadow IT or plain old unapproved use. Either way, technical stakeholders and other employees with any degree of tech knowledge should understand how using tools outside the scope of recognized work systems can expose organizations, their employees, and their customers to unnecessary risks, such as privacy violations.
But if your employees are leveraging unapproved solutions, it means they've found a simpler alternative to cumbersome aspects of their work. This creates an opportunity for creative businesses to turn a glaring weakness into a strength. UCaaS solutions are already a known boon for companies struggling with shadow IT by streamlining solutions. So ask yourself, what tools would employees most likely embrace were they offered in an official, company-supported capacity?
Key here are UCaaS solutions and their ability to integrate various types of software the organization needs. For example, a company with a newfound need for videoconferencing between employees may avoid privacy violations and other issues by adding a supported video solution to its existing suite of "follow anywhere" desk/mobile/PC-based phones. It may use one built into the tool or integrate a third-party alternative. A common function in the average suite of UCaaS solutions, this idea nonetheless shows how a business may integrate one of the tools UCaaS makes possible and enjoy optimized platform features.
2. Explore Analytics Creatively
To the same point, UCaaS solutions don't just make value realization capable on the user's end. They give IT, management, and other relevant stakeholders access to information that can be routed, as appropriate, to essentially any arm of the company.
Of course, the specific data utilized — and actions taken using it — will vary depending on company needs, operations, and size, among other potential factors. Instead of specific utilization, companies may wish to consider the benefits of UCaaS solutions in terms of sheer data availability.
This data need not be generated by the UCaaS solution itself, although it can be. In one common example, companies routinely link various Google-powered analytical tools directly to lines for various info-gathering endeavors. Another organization may use data from its newly supported conference calls to get a feel for which employee roles are best suited to mobile or work-from-home options.
3. Take Work Outside the Box
Yes, we all know that technology makes amazing things possible in terms of worksite flexibility. Likewise, we're all aware of just how much the general working landscape has changed in the past year and how well communications tools used in the office can easily flow beyond the cubicle if the right innovations are in place. But just how many UCaaS solutions would your organization need in place to allow employees a way to work from home, pursuant to organizational needs and purposes?
Consider a bank that wants to solidify its available base of video tellers by moving them to a core office, leaving support staff to handle the physical aspects of transactions at the drive-through. Here, a UCaaS solution makes value realization possible faster than any other alternative: The tools the bank already uses can be expanded, relocated, and otherwise altered to suit the organization's needs, all via a solution- or institution-hosted cloud infrastructure.
Don't Shoehorn — or Underutilize — UCaaS
The configurations available for better UCaaS use are endless. Its unique structure, flexibility, and ability to be delivered over a large number of networks and hardware platforms give it a glue-like ability to fit into and solidify existing processes.
So yes, having UCaaS is a great thing — as businesses have discovered by adopting the technology. But when you take time to maximize the value of the tools you already have, you start to see how they can extend to help future-facing operations.